The NFTs have become a trending topic in 2021. It was expanding at a rapid pace, with over $2 billion spent on non-fungible tokens in the first three months of 2021 alone. Everyone, from world-renowned singers, movie stars and public figures, is investing in digital assets and proudly showing them on social media, resulting in the popularity of NFT. At Musaffa Academy, we discussed the Halal NFT, and in this article, we will elaborate on 5 popular NFTs in 2022 you should know.
Major Trending NFTs in 2022
As the application of technology develops rapidly, the popularity of NFT shows no sign of slowing down. Here's the latest snapshot of NFT trends:
1. NFT gaming
NFT gaming, which came into existence in 2017, is one of the most popular trends. NFTs open a new chapter in gaming history, applying to in-game assets, marking that players are genuine owners of their assets. It means that they can sell for a profit on NFT marketplaces.
A new computer game that allows players to gather, breed, and trade NFT kittens exploded in popularity in 2017. The high popularity of CryptoKitties was such that transaction volume surpassed the Ethereum network's bottlenecks, halting cryptocurrency transactions.
In 2022, hundreds of games based exclusively on NFTs will be available. Existing games are being upgraded to include NFTs. NFTs may even have the ability to change how the in-game marketplace works.
2. NFT Ticketing
NFTs have brought a revolution to the traditional ticketing system too. The traditional ticketing system has several problems, such as black marketing of tickets lack of exchange protocols. In addition, customer trust is another disadvantage of the conventional ticketing system. Customers have purchased fake tickets from websites posing as official ticketing agencies. It results in financial loss and a great deal of disappointment.
Event organizers can use their preferred blockchain platform to mint the needed quantity of NFT tickets in the ticketing system. They can program the NFTs to establish a sale price or have an auction where people can bid on tickets.
Customers then buy NFT tickets and save them in their digital wallets, which they may access via mobile devices. They develop NFTs after attending the event.
3. NFT Music
Until now, musicians have never been fully compensated for their work. According to the report by Fortune, typically total revenue split is 50/50. Meaning that only 50% of revenue goes to the music creator, and agents, lawyers, and distributors share the rest.
With the implementation of NFT in the music industry, we can ensure that musicians can get more compensation for their work. NFTs are gaining popularity among independent musicians as a new business model that allows them more creative flexibility. More NFT albums and songs will be the trend in 2022.
3. NFT Fragments
Sometimes, the price of a certain NFT can be a skyrocket. However, a new trend can make expensive NFTs more accessible. It is called fragmentation.
Fragmentation breaks up an NFT into smaller pieces (ERC-20 tokens), so people can buy small parts of an expensive NFT.
It's easier to think about NFT fragmentation in terms of company shares. When you buy a share, you are buying a little portion of the corporation. Likewise, an NFT also is fragmented into millions of little pieces, and users can buy their portion of the NFT at a lower price by fragmenting it. The non-fungible token pieces, on the other hand, are fungible, meaning they may be exchanged or swapped for an identical item.
4. NFT Digital Twins
"All consumer products—that can't be eaten—in the next 10 years will have digital twins. They will have NFTs,"

Tether co-founder William Quigley.
A digital twin is a digital copy of a particular physical product or asset. Digital twin allows you to have a digital record of physical asset ownership.
The question may arise: Who needs the digital copy of the product when they already own the physical version of it?
Answer: how can someone be sure that their asset is a real deal. Fake products accounted for 3.3% of global commerce in 2019. According to a recent estimate, up to 20% of all paintings owned by museums might be fake. This problem is so widespread in the sneaker industry that StockX, a sneaker verification, and resale network, is valued at about $4 billion.
Digital NFT twins can be a good solution here. Physical goods would be connected to a digital twin NFT and kept on a decentralized blockchain that is nearly hard to modify using digital twin NFTs.
The NFTs aren't the tangible goods themselves but rather a means for verifying them. Consider it a safe, publicly available receipt or a certificate of authenticity that contains the item's whole history.
5. AI NFTs
Artificial intelligence (AI) is the next major revolution in technology, after blockchain. It's no surprise that the two of them are coming next to each other.
The first major trend here is AI creating NFTs. According to reports, in 2022, AI will be one of the major NFT creators. Yes, right, you can use AI to create art.
Last year, the NFT industry acquired a lot of traction, with a market capitalization of $41 billion in 2021. NFTs have enabled innovators to break free from the constraints of traditional finance. NFTs, which use AI technology, allows artists to produce artwork by typing keywords into the system.
AI called Alicia had created the following art. Alicia examined approximately 9,100 paintings by well-known artists and completed 300,000 rounds of complicated computing to understand the artists' patterns and strategies. As a result, Arlequn was born, one of Alicia's numerous one-of-a-kind paintings.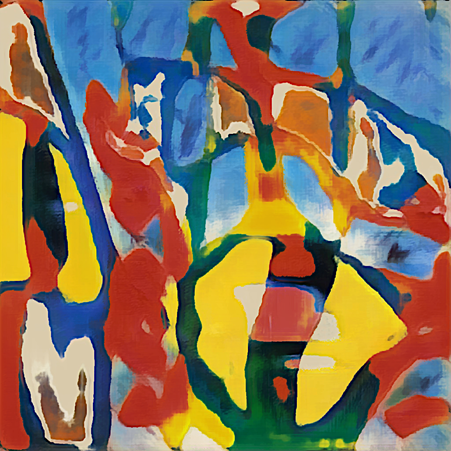 Conclusion
The NFT is very fast-changing. The continuous rise of NFTs, rising interest in them, and their ever-expanding applications have been the few stable NFT trends during the last year.
The future depicted by these NFT patterns is fascinating. Even if many people are concerned about the metaverse's consequences and the emergence of AI, it's an exciting future ahead.
To read more about Islamic Finance related topics, please click here and visit our academy.
Besides, feel free to sign up for our free stock screening services at musaffa.com.